LONG THINGS SHORT
To break this down, to begin, SpaceX plans to launch the Crew Dragon (Dragon Version 2) spacecraft to the ISS without people on board this year, and then a subsequent mission with crew will fly in the second quarter of 2018.
SpaceX also said that the other potential customers have also expressed interest and it is expected to launch further missions in coming times.
The individual citizens who are involved in the mission "are entering with their eyes open knowing that there is some risk here," Musk said.
---
SPACE COULD BE IN REACH OF COMMON CITIZENS SOON
Well, it shouldn't be surprising again from SpaceX CEO Elon Musk as he announced today that they will be sending two citizens around the moon by end of 2018.
On Monday, during a conference call with reporters, Elon Musk said SpaceX will launch two private investors on a roughly 1-week mission around the moon next year.
"I hope this gets people really excited about sending people into deep space again," Musk said.
Musk said that the two passengers aren't ready to disclose their identity or other details about their background. However, he did say the two prospective space tourists knew each other, were private citizens (though not anyone from "Hollywood") and were "very serious" about making the trip.
"They have placed a significant deposit," said Musk.
Musk says the moon mission is designed to be autonomous—unless something goes wrong. SpaceX says the passengers would fly to the moon, but won't land on it.
The mission would "do a long loop around the moon" and would take about a week. Musk estimated the craft would travel about 300,000 to 400,000 miles.
In 2012, SpaceX became the first private space company to deliver cargo to the International Space Station (ISS).
MOON NEXT YEAR
Musk asserts that "A fully reusable vehicle has never been done before. That really is the fundamental breakthrough needed to revolutionize access to space. If one can figure out how to effectively reuse rockets just like airplanes, the cost of access to space will be reduced by as much as a factor of a hundred."
Bezos calls such technologies "the Holy Grail of rocketry". After the first landing of Blue Origin's New Shepard reusable rocket,
Bezos quoted, "I believe this is a new Golden Age of space exploration. The first Golden Age was the '60s. We have been treading water for a long time. We are on the verge of a new Golden Age in rocketry. I believe one day all rockets will have landing gear."
In short, this means private spaceflight are on the way to a new space age technology for our voyage into the cosmos.
"Like the Apollo astronauts before them, these individuals will travel into space carrying the hopes and dreams of all humankind, driven by the universal human spirit of exploration," SpaceX said in a blog post.
HOW THE TRIP WILL BE
SpaceX also demonstrated more about the nature of this project and stated the timeline.
According to SpaceX, "Other flight teams have also expressed strong interest and we expect more to follow. Additional information will be released about the flight teams, contingent upon their approval and confirmation of the health and fitness test results."
"I think this should be a really exciting mission that hopefully gets the world really excited about sending people into deep space again," Musk said. As the company puts it: "This presents an opportunity for humans to return to deep space for the first time in 45 years and they will travel faster and further into the Solar System than anyone before them."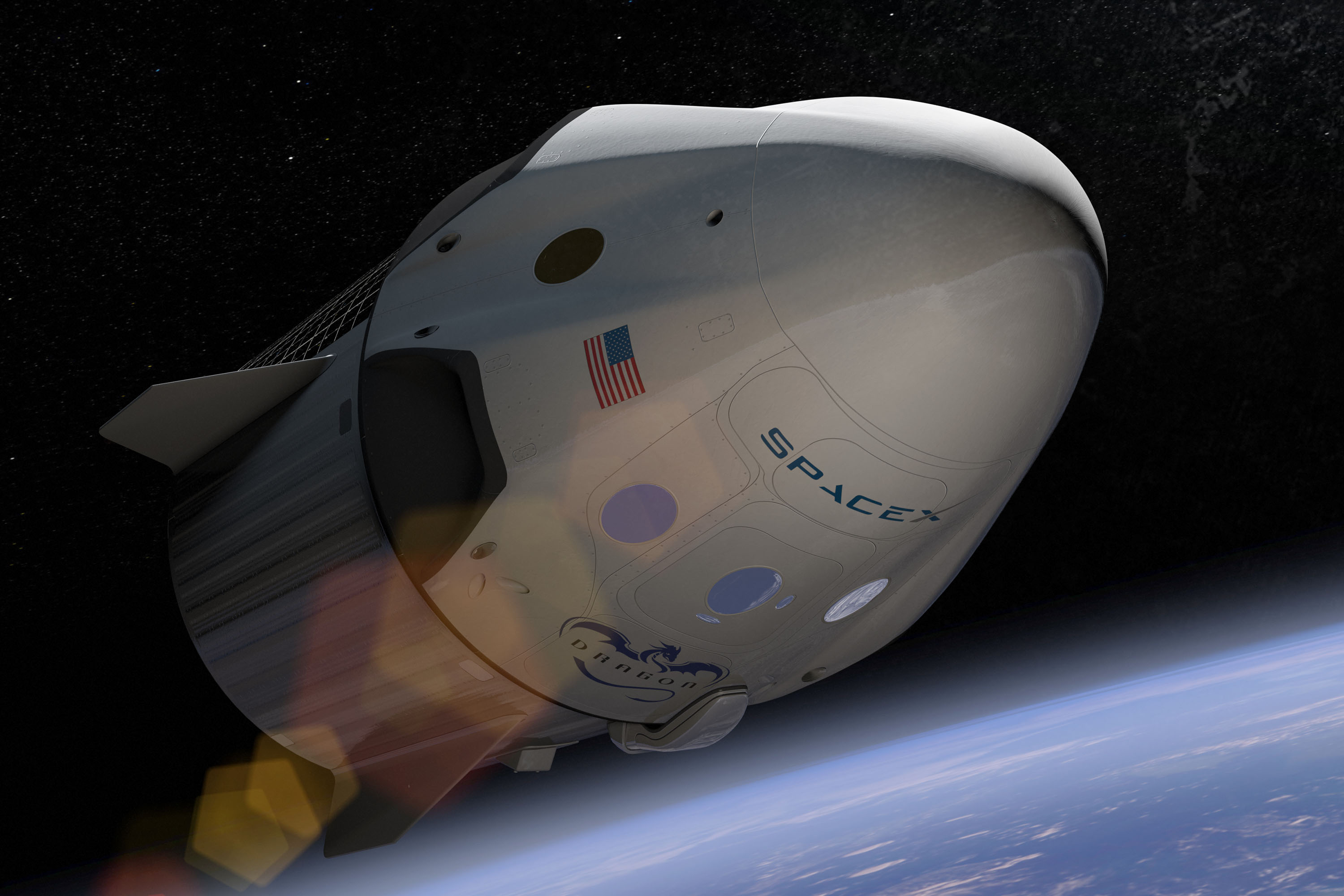 If the mission gets a go ahead to the Moon, we can expect an important milestone as they work towards the ultimate goal – transporting humans to Mars or nearby habitat planet.